CURRENT MEMBERS
---
Yaping Ju, BS

PhD Candidate, Pharmaceutical & Translational Sciences (PHTS)
Co-mentored, Primary PI: Sarah Hamm-Alvarez, Keck School of Medicine of USC, Department of Ophthalmology
I am working on a collaborative project between Dr. MacKay's lab and Dr. Hamm-Alvarez's lab. I am developing an inflammation site targeted drug carrier for Rapamycin to treat dacryoadenitis in Sjogren Syndrome. Outside the lab, I like exploring good food in LA as well as developing my secret recipes. A definite foodie!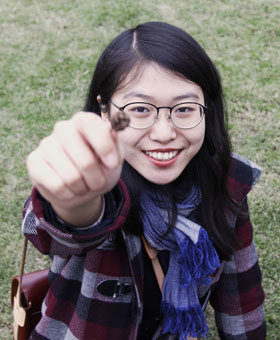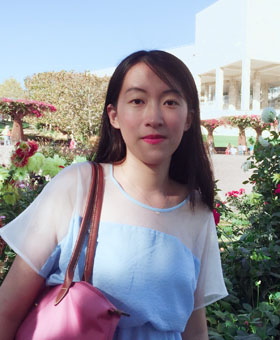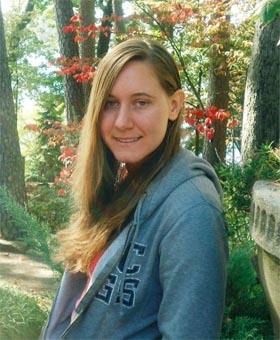 Yvette Kolodji, BS

Lab Manager
I received a Bachelors of Science in Biochemistry and Molecular Biology from the University of California, Santa Cruz. I joined the MacKay laboratory in 2015. My previous research involves rheology, neurology, biophysics and molecular engineering, and clinical research. Besides exploring the depths of science, I enjoy dancing, sketching, and hiking.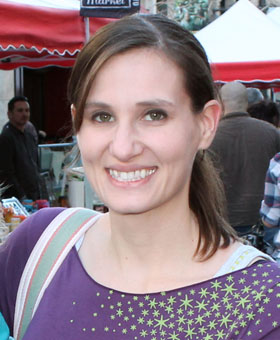 Adrienne MacKay, MS

Research Programmer
I have a Masters degree in Information Science with expertise in database systems and systems analysis and design. I have more than 15 years of experience and have been in academia for over 10 years working as a research and analytical programmer at various universities. My preferred database is MySQL and I have experience programming in a variety of languages, most typically Perl and PHP these days. At USC, I am in the Keck School of Medicine and happily work on research projects for my primary PI, Richard Watanabe, who studies the pathophysiology and genetics of type 2 diabetes. I have additional projects with the Department of Preventive Medicine and the Diabetes and Obesity Research Institute. In 2017, I joined the MacKay lab to support electronic laboratory notebooks, databases, and bioinformatics. Outside of work, I spend most of my time exploring museums and parks with my family. I also like to play board games, craft, and bake.
GRADUATED STUDENTS

DOCTORAL STUDENTS
Suhaas Aluri, PhD

2013, Pharmaceutical Sciences
Siti M Janib, PhD

2013, Pharmaceutical Sciences
Martha Pastuszka, PhD

2014, Molecular Pharmacology and Toxicology
Pu Shi, PhD

2014, Pharmaceutical Sciences
Wan Wang, PhD

2014, Pharmaceutical Sciences
Aaron Hsueh, PhD

(co-advised) 2015, Pharmaceutical Sciences
Mihir Shah, PhD

(co-advised) 2017, Pharmaceutical Sciences
Jugal Dhandhukia, PhD

2017, Pharmaceutical Sciences
Zhe Li, PhD

2018, Pharmaceutical Sciences
MASTERS STUDENTS
Suhaas Aluri, MS

2010, Pharmacology and Pharmaceutical Sciences
Aarti Jashnani, MS 2010, Pharmacology and Pharmaceutical Sciences
Sejal Parakh, MS 2010, Pharmacology and Pharmaceutical Sciences
Mihir Shah, MS

2011, Pharmacology and Pharmaceutical Sciences
Jugal Dhandhukia, MS

2012, Pharmacology and Pharmaceutical Sciences
Vinit Gholap, MS 2012, Pharmacology and Pharmaceutical Sciences
Jiawei Wang, MS 2014, Pharmacology and Pharmaceutical Sciences
Dab Brill, MS

2015, Pharmacology and Pharmaceutical Sciences
Santosh Peddi, MS

2015, Pharmacology and Pharmaceutical Sciences
Hao Guo, MS

2015, Pharmacology and Pharmaceutical Sciences
Shruti Kakan, MS

2017, Pharmacology and Pharmaceutical Sciences
Xiaoli Pan, MS

2018, Pharmacology and Pharmaceutical Sciences
INTERNATIONAL STUDENTS SPONSORED
Jenan Abid (University of London), 2009
Lorcan O'Carroll (Trinity College, Dublin), 2009
Juntang Shao (China Pharmaceutical University), 2011
Fengfei Ma (China Pharmaceutical University), 2012
Marcello Martinez (University of Saarland), 2015
Zifang (Nick) Deng (China Pharmaceutical University), 2018
PHARMD/UNDERGRADUATE/HIGH SCHOOL STUDENTS SPONSORED
Ais Wu (USC, Biomedical Engineering), 2009
Sarah Park (USC, Biomedical Engineering), 2009
Alexa Hudnut (USC), 2010-2011
Renee Duncan-Mestel (USC), 2011
Isaac Weitzhandler (USC, Chemical Engineering), 2011-2012
Benjamin Droese (USC, Pharm D), 2011
Andrew Nelson (USC, Chemistry), 2012-2013
Jason Pang (USC, Biomedical Engineering, Physics), 2013
Derrius Anderson (USC BTG, Morehouse, Chemistry), 2014
Josh Christian (USC SHARPP, Diamondbar High School), 2014
Joellen Chan (USC, Biomedical Engineering), 2015
Aman Rai (USC, Pharm D), 2015
Anh Truong

(USC, Pharm D), 2014-2017
POSTDOCTORAL FELLOWS TRAINED
Vinod Valluripalli, 2009-2011
Guoyong Sun (co-advised), 2009-2012
Joshua Gustafson, 2012-2013